Basically Free edu email only for the student ( US residents only), But if you are not a student and want an edu email for discount purposes without being in school then this is a correct article for you. With this method, you can create your own edu mail address
What is EDU Email Address?
EDU Email Address is an email address that is provided by universal, college, and school for their students and staff. When you got admission to a USA university or college, they give you EDU Email Address for free. The United States mostly provides Edu Email. The main motive to give EDU Email Addresses to students is that they can get student discounts on various important like Google Drive, Microsoft Office, Github, Onedrive, etc.
Also Read: 15 Benefits of Email Marketing Which You MUST Know 2022
Benefits of having an Edu Email
The benefits of having a .edu email account are magnificent as you can get huge discounts and avail of free offers on many products which will save your monthly expenses and budget. 
The advantages of having a .edu email account give you access to a free Amazon prime account, a free copy of Microsoft Office Student Edition, send up to 15000 emails per month without any limit, and that too for free. There are many other benefits of Edu email account which save a lot of money for the students who can utilize it and focus more on their education.
Top 5 Benefits of Edu Email Account
1. GitHub Student Developer Pack
Github provides the best discount for.EDU email address for users or students. They offer 70 packages with a substantial discount, including Namecheap, digital ocean, .tech domain, etc. The first and biggest benefit of having a .edu email address is the GitHub Student Developer Pack, the best free developer tools, and services for students.
GitHub gives free the GitHub Student Developer Pack, the best free developer tools for students. This student pack comes with 12 great free offers and free services such as $50 Digital Ocean coupon, Amazon AWS coupon, and much more.
Also Read: Popads Review– Monetize your blog with PopAds Network- The Best Ads Network 2022
Here are some benefits
Educative – You can get 6 months free of 60+ programming language courses.
Aws educate – With .edu email address, you can get free AWS to educate the starter account, which is $100 worth.
Bitnami: Offer Business 3 plan (normally $49/month) free for one year
Crowdflower: free access to the Crowdflower platform.
One Month – Free to learn HTML, CSS, JavaScript, and Python in 30 days.
GitHub: Offers unlimited private repositories while you are a student. Normally, GitHub charges $7 per month.
Astra – Malware scan your website for 6 months.
SendGrid: Offers the Student plan with 15,000 free emails per month, while you are a student.
2. Amazon Student Pack
When you sign up Amazon Student account with your student email– you will be able to use Amazon Prime for free for six months. Special college deals are provided along with no extra delivery charges (this applies together with the previous free shipping offer).
Here are some benefits
Free TWO-DAY shipping on many Amazon products.
Get unlimited online streaming of movies, TV shows, and music.
Access exclusive deals for students.
Save up to 90% on textbooks and also get 6 months of free Amazon Prime Video trial.
Unlimited photo storage with Amazon Prime Photo
3. NewEgg
Newegg Inc. is an American online retailer of items including computer hardware and consumer electronics. It is based in the City of Industry, California. Grab one year of Newegg Premier that costs you $50. Just sign up for the Newegg Premier account with your student email account.
Here are some benefits
You can unlock and save huge discounts and expenses when you use your .edu email address on Newegg.
You get a premium account for 1 year when you confirm your account with your .edu email account.
Newegg provides expedited shipping, exclusive deals, free returns, rushed processing, and no stocking fees to premium account holders.
4. Autodesk
Autodesk provides a very large number of fee software licenses for students that are very beneficial. You will have to register on their website using your .edu email account and then download the free software and licenses.
Here are some benefits
Once you have registered on Autodesk using your .edu email address you can get access to downloading a large number of software for FREE and that too with the original license key of that software.
Many software and apps are available through Autodesk.com for students.
It includes accessing and using the Character Generator Web Service offerings available for your account type.
5. LastPass
LastPass is a password managing application and extension for storing your passwords where all of your data is sealed with AES-256 bit encryption, salted hashing, and PBKDF2 SHA-256. It is difficult to remember passwords and storing them in notepad or sticky notes are very risky and also you might fear to store your passwords on Chrome Password manager or any other browser.
Here are some benefits
LastPass secures all your website passwords
With your .edu email account, you can avail 6 months of premium account from LastPass for free of cost.
LastPass makes student life a bit easier by helping you get organized with your digital life and get on with your semester
Read more about: 251 Best Social Bookmarking Sites List To Create Free Do follow Backlinks in 2022
Steps to Get a Free Edu Email Address
With this method, you will totally learn how to get a free Edu Email Address. Just carefully follow the steps it is easy to understand and learn.
Latest Method for Registering a Free .edu Email Address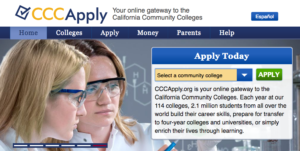 Follow the steps mentioned below
Visit the CCCApply website.
2. Choose 'Citrus College' from the options available under 'Select a community college'.
Apply for admission using the form displayed in the next step.
Use a California address and school details while applying. (You can generate a random US address by clicking here.
You'll receive your free email id ending with .edu extension as an email after a successful application. It may take up to two days to receive the details.
How To Buy Edu Email Address
So first here are the proof that I have got my edu email address
Steps To Buy Edu Email
2. You will get all kinds of Edu Emails with different prices.
3. Click on any price you want to buy.
4. Press on add to cart and then click on the press to proceed to check out
5. Fill all the blanks and buy
What does the EDU email address looks like?
Generally, EDU Email has .edu as an extension, for example, [email protected]. You can customize your EDU email address, whatever you want. If the University of California gives. EDU Email Address to all students for free, then their email address is like [email protected].
Having a .edu mail address is one of the best things for students because there are many student discounts so they can get a better education at the least price.
Last Words
So here was the method of how you can get a Free Edu Email Address. Just follow the steps and you can take advantage of it.
If you have any other steps just mention that in the comment box so in the further post I can add those methods too.